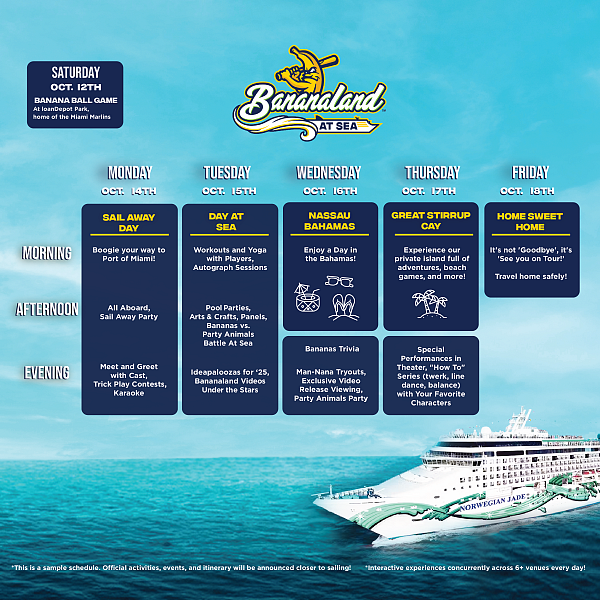 An All-Star Experience Awaits!
Thursday, October 5, 2023
The greatest show in sports is hitting the high seas!
Aboard Bananaland at Sea you'll score countless opportunities to strike up conversations with your favorite players and crew, participate in epic activities and games, and catch daily performances that'll leave you awestruck. As we get closer to sailing we'll be announcing details that are sure to be a home run. Check our our experience page to see what your days and nights could look like throughout this unforgettable trip!